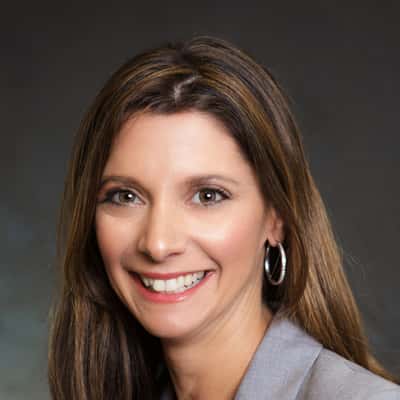 An Interview with Kristin Bedard PhD, Chief Scientific Officer Kineta Immuno-Oncology.

KINETA, INC. – Innovation in Cancer Care, New Drugs in High Need Areas (PART 2).
Part 2
In two previous articles, our readers were introduced to the Kineta, Inc. CEO Shawn Iadonato and Kristin Bedard PhD, the Chief Scientific Officer at the company. In those articles we shared with our readers the success you have had in partnerships with both Pfizer and Genentech, the two largest pharma companies in the world. These two deals are exciting for your investors and, of course, for patients too. Your deals included upfront payments of over $20 million, backend milestones of over $850 million, and double-digit royalties that could produce royalties through the mid 2030s.
Today we would like to hear a little about your new cancer program, an antibody that targets VISTA, another part of the body's immune system and potential an important regulator in managing cancer cells.
Can you tell us a little about your expectations for your new VISTA drug?
VISTA is a very interesting target because it works on diverse cells in the tumor microenvironment including innate immune cells responsible for suppressing the immune response in cancer. We expect that VISTA drugs will reprogram the tumor environment in a cancer patient from immune suppressive to inflammatory or immune active. Reprogramming the immune system around the tumor will allow the patients' natural immune response to efficiently kill tumors and will also improve the efficacy of existing immuno-oncology (IO) drugs such as checkpoint inhibitors.
Can you tell us a little about your approach to the development of innovative cancer drugs? What do you do that is different from other companies?
Kineta's core expertise and IO pipeline is focused on innate immunity. Much of the drug development in IO has been centered on T cell biology which only represents one population of immune cells in cancer. Our approach is exploiting the function of diverse innate immune cells to prime anti-tumor immunity and reprogram the tumor environment. Our lead drug candidates can work as a stand-alone monotherapy drugs or in combination with existing drugs like checkpoint inhibitors (Keytruda is one of the better-known checkpoint inhibitors).
Milestones are important considerations for investors and patients alike, what is Kineta planning on accomplishing over the next 2 years with this drug program?
Over the next two years, Kineta will be selecting our lead candidates for the VISTA program and moving these drugs through preclinical development. Our goal is to have a complete IND-enabling data package, filed with the FDA and begin Phase I clinical studies in 2021.
Thank you for spending time with us today Kristin, we appreciate the opportunity to learn more about the innovative developments underway in identifying new drug treatments for cancer.
Read more: https://endpts.com/after-a-run-of-ctla-4-combo-failures-scientists-spotlight-a-way-to-make-it-work-in-select-patients/