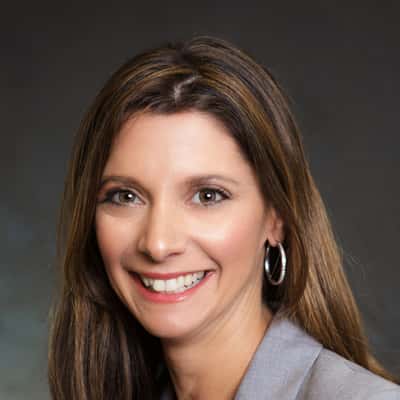 An Interview with Kristin Bedard PhD, Chief Scientific Officer Kineta Immuno-Oncology.

KINETA, INC. – Innovation in Cancer Care, Developing (and Investing in) New Drugs in High Need Areas.
Part 1
In a previous article, our readers were introduced to your co-founder and Kineta, Inc. CEO Shawn Iadonato.  In that article we shared with our readers the success you have had in partnerships with both Pfizer and Genentech, the two largest pharma companies in the world.  These two deals are exciting for your investors and, of course, for patients too.  Your deals included upfront payments of over $20 million, backend milestones of over $850 million, and double-digit royalties that could produce royalties through the mid 2030s.  Today we would like to take a deeper dive into one of your programs, your RIG-I program in immuno-oncology.
Tell us a little bit about your RIG-I program, I understand there was a recent article published in Science Immunology,
RIG-I is a novel immuno-oncology target that can selectively kill tumor cells and prime the innate immune response that is critical for establishing tumor immunity. RIG-I is differentiated from other therapies in development because it is more selective (less toxic) than other chemo type drugs and importantly primes a strong immune response to the tumor allowing the patient's natural immune system to clear the tumor more effectively. In animal models, our RIG-I compounds cause complete tumor regression, long term survival and a protective immune response so those animals are resistant to future tumor growth. This type of therapy has the potential to treat primary tumors but also prevent long term tumor recurrence which would be a "game changer" for many cancer patients. The publication in Science Immunology validates the biology of the RIG-I target by expert academic scientists in the field and supports Kineta's development of our novel RIG-I drugs.
How are things going with this program, is a Pfizer a good partner to work with?
Pfizer is very dedicated to RIG-I as an oncology target and committed to bringing the best compounds for cancer into the clinic. Pfizer has exceeded our expectations, dedicating multiple research teams and broad resources to the collaboration with Kineta. The teams from both companies are working very closely to define the characteristics of these Kineta compounds and move the lead candidates into clinical development.
Are there any near-term milestones that might be achieved with this drug program?
One of the reasons we selected Pfizer as a partner was due to the early milestones. We are eligible to receive over $35 million in milestones over the next 18 months. The first milestone could be as early as 2nd quarter 2020…just about 6 months away. The next milestone could occur late in 2020 or in early 2021. Both of these collaboration milestones could occur in the next 18-24 months.
Thank you for time Kristin, next month we look forward to learning about some of your other drug programs in cancer.
Read more: https://endpts.com/after-a-run-of-ctla-4-combo-failures-scientists-spotlight-a-way-to-make-it-work-in-select-patients/