The Future of Our Ocean: A Vision for PROTEUS™
Fabien Cousteau is a renowned aquanaut, Ocean explorer and environmentalist and visionary behind PROTEUS™. He is one of the few humans on this planet who has lived and worked for 31 days consecutively in the Ocean.
Fabien Cousteau spent his early years aboard his famous grandfather's ships, Calypso and Alcyone, and learned how to scuba dive on his fourth birthday. In June 2014, Fabien and his team of aquanauts embarked on Mission 31, the longest science expedition to take place at Aquarius, currently the world's only remaining saturation facility devoted to scientific research. Fabien's Mission 31 broke new ground in ocean exploration and honored the 50th anniversary of his grandfather's original underwater living experiment (Conshelf Two) by going deeper, longer and further, while broadcasting the Mission live on multiple channels thereby educating and exposing the world to the adventure and mystique of our blue planet.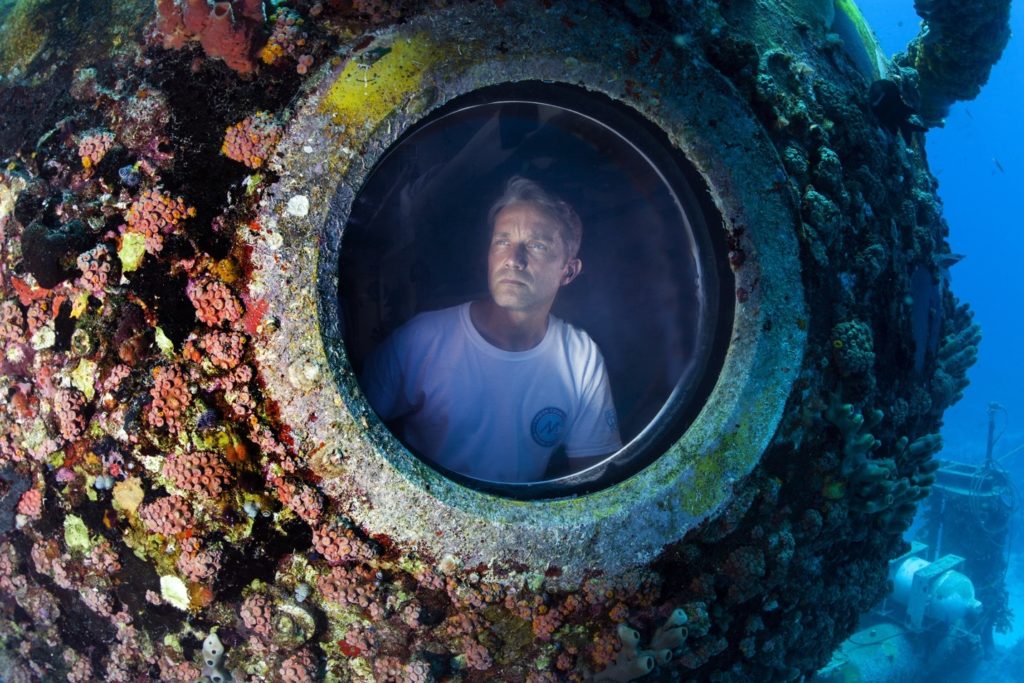 After Mission 31, the vision for PROTEUS™ was born, as it became crystal clear to Fabien that the world needs the next state-of-the-art marine platform. "I have had the privilege of being on thousands of dives, but it was not until I led my team on MISSION 31, the longest mission to the only remaining undersea laboratory, that at I truly understood the impact that living and working in the ocean can have on the world."
PROTEUS™ will build off of the monumental success of Mission 31, where the equivalent of 3 years research was conducted in 31 days which resulted in 12 published scientific studies and 9,800 scientific articles. Additionally, Fabien reached 100,000 students for experiential education via telepresence. The impact of the mission resulted in 34 billion media impressions, as audiences watched and experienced life under the sea with Fabien and his team of aquanauts.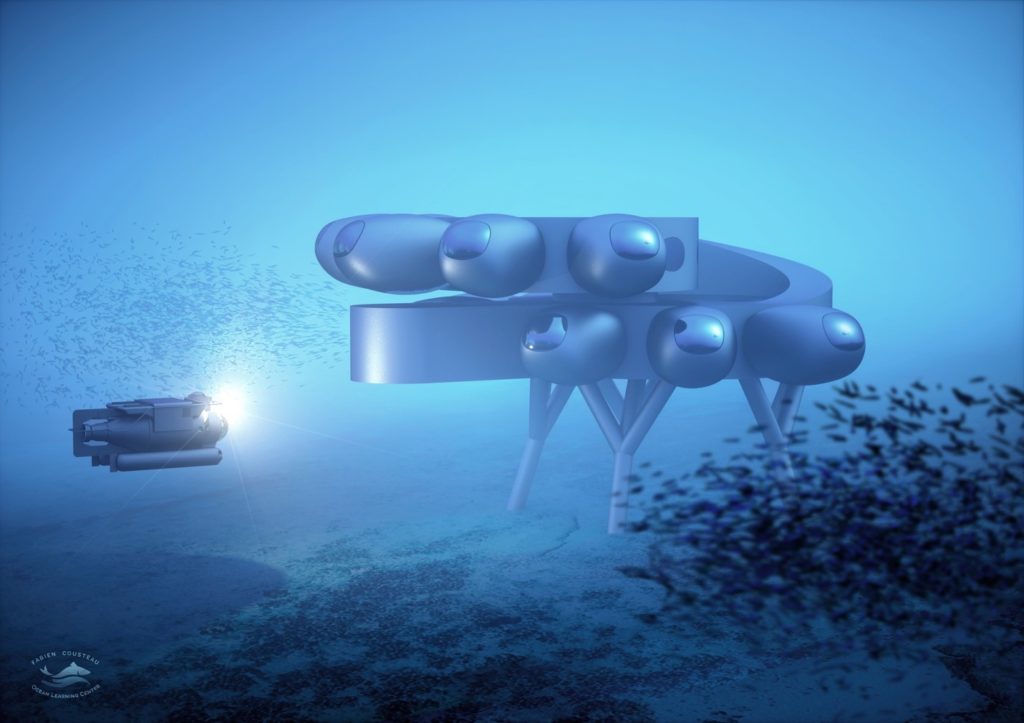 Jean-Michel Cousteau, Fabien's father, an oceanographic explorer, environmentalist, educator, and film producer, supports the evolution of underwater exploration and research that PROTEUS™ will provide. "PROTEUS™ is a critical step in understanding that humans have the capacity to design our own future, to take a lesson from the past, from living things around us and bring our values and actions in line with ecological necessity. We must first realize that ecological and social and economic issues are all deeply intertwined. There can be no solution to one without a solution to the others."
The time is now to move forward with a new, grander vision that will reignite public awareness, interest, and investment in our Ocean. The time for PROTEUS™ is now.